If you're anything like me, you've been looking forward to the music festival all year. You have your tickets, your camping gear, and your sunscreen ready to go. But what about those unexpected events that can ruin a good time?
Here are four tips on how to survive a music festival.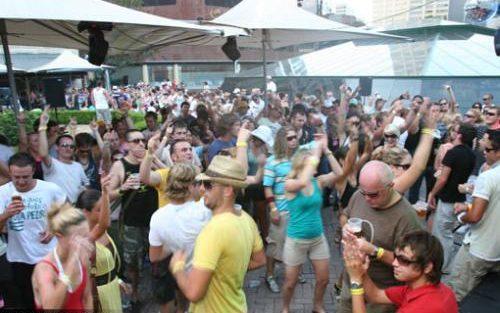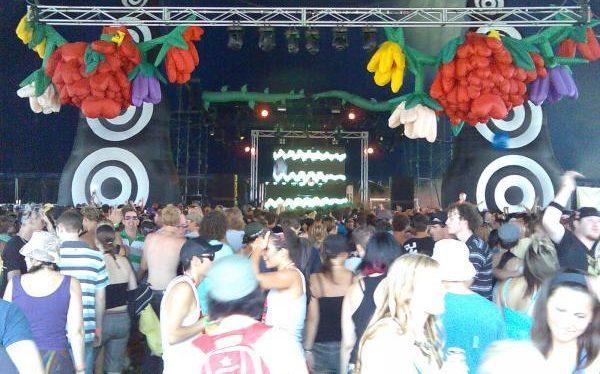 1. Plan Ahead Of The Music festival
When going to a music festival, it is important to plan ahead. This includes figuring out where you are going to stay, how you are getting there, and what you are going to bring with you.
Staying nearby the festival grounds is the best way to go. This way, you can avoid lengthy shuttle rides and being stuck in traffic. If you are staying at a hotel, make sure to book your room well in advance. The same goes for camping reservations.
Getting to the festival is half the battle. If you are driving, plan your route and make sure you have enough gas. If you are taking public transportation, look up schedules in advance and give yourself plenty of time to get there.
2. Bring The Necessary Supplies
What you bring with you to a music festival will tend to make or break your experience.
This means packing sunscreen, sunglasses, hats, snacks, water, and of course, your tickets!
It's also a good idea to bring a backpack or bag to store all of your belongings in. Make sure to pack light so you can enjoy the festival without being weighed down.
Related: What to pack for a music festival?
Related: What to wear to a music festival?
3. Bring A Friend Or Two
Bringing a friend or two to a music festival can add to the overall experience. Having someone to talk to and share the excitement with can make the event more fun.
Additionally, friends can help keep you safe by watching out for each other. If something happens and one of you gets lost, it will be easier to track down your buddy than if you were alone.
Plus, festivals can be more expensive when attended alone, so having someone to split the cost with can be a huge help.
In short, friends make music festivals more enjoyable and can provide some added benefits like safety and cost-savings.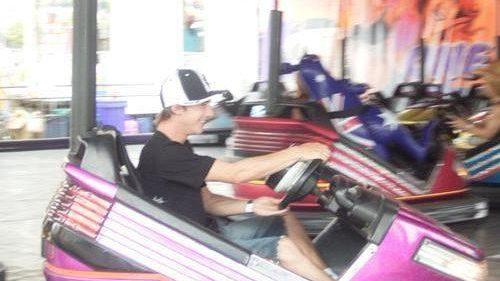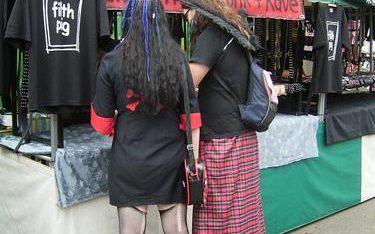 4. Stay Hydrated And Fed
It's important to stay hydrated and eat normally so that you can enjoy the festivities and not end up feeling sick or exhausted.
Drink plenty of water to stay hydrated – you'll need it to dance all night! And make sure to eat some proper meals, even if you're tempted to just snack all day.
Pack some snacks and a water bottle, and you'll be all set!
5. Dress For The Weather
If you're going to a music festival, it's important to dress for the weather. If it's hot, you'll want to wear light clothing that will keep you cool.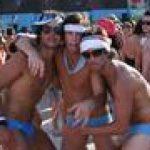 If it's cold, you'll want to wear a coat or jacket. You also need to bring a hat and sunscreen if it's hot, and a hat and scarf if it's cold.
If it's raining, you'll need to bring an umbrella and raincoat. No matter what the weather is like, you should always wear comfortable shoes.
When you're packing for a music festival, it's important to remember that you'll be experiencing all kinds of weather.
You'll need to dress in layers so that you can adjust as the temperature changes. In addition, it's a good idea to bring a raincoat and some waterproof boots, just in case it rains.
You'll also want to pack sunscreen and a hat to protect you from the sun. By being prepared for all kinds of weather, you'll be able to enjoy the festival no matter what Mother Nature has in store.
6. Don't Overdo The Substances
Chemical substances are often a big part of music festivals. People use them to enhance their experience or to help them relax and have a good time. While drugs can be fun in moderation, when they are overused they can cause serious problems.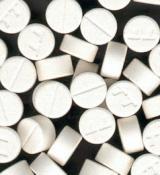 At music festivals, there is often a lot of it going around. This can lead to people taking more than they can handle and experiencing negative consequences.
Overdosing can be dangerous and even deadly. It is important to be aware of the risks of overusing them so that you can stay safe at music festivals.
If you choose to use chemicals, be sure to do so responsibly. Use only as much as you can handle, and never more. Be sure to know what you are taking and how it will affect you. Never take stuff from strangers, and always stay with friends. If you feel like you are not having a good time or you are getting too high, find a friend and tell them so they can help you out.
Most importantly, have fun and be safe! Music festivals are a great time, but they can be dangerous if you're not careful. Be sure to take care of yourself and those around you, and everyone will have a great time.
7. Don't Forget To Have fun!
Festivals are a great way to let loose and have some fun.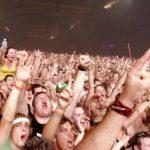 The first tip is to arrive early. This way, you can get a good spot in the crowd and see all the bands you want to see.
Bring a friend or two along for the ride. Festivals are more fun when you have someone to share the experience with.
Be sure to dress comfortably. You'll be doing a lot of standing and walking, so make sure you wear comfortable shoes and clothes that you can move in.
Bring snacks and water. You'll likely be spending a few hours at the festival, so it's important to stay hydrated and have some food to keep your energy up.
Have fun! This is the most important tip of all. Let loose, enjoy the music and the crowd, and make some great memories.
FAQ's for Surviving a Music Festival
As the days grow warmer and the sun shines brighter, thoughts turn to music festivals. For many, these outdoor celebrations of music are a chance to let loose and have fun.
But for first timers, there can be some questions about what to expect.
Here are some of the most common questions about surviving a music festival:
Is there food and drink available?
Yes, food and drink are often available at music festivals. There is usually a wide variety of fare to choose from, including everything from burgers and pizza to healthy options like salads and fruit.
Beverages usually include soft drinks, iced tea, beer and wine. Some festivals also have a dedicated area where you can purchase liquor.
What kind of music will be played?
At a music festival, the music played will be a mix of different types of music. Depending on the theme of the festival, there could be EDM, rock and roll, hip-hop, country and western, and even some classical music.
This is so that everyone can find something they enjoy listening to.
Will there be camping or accommodation available?
Depends on the festival. Camping and accommodation are generally both available for music festival goers if the festival is held over a couple of days.
Is it safe to attend a music festival?
There is no one definitive answer to this question. Every music festival is different, and some may be more dangerous than others. It's important to do your research before deciding whether or not to attend a music festival.
Conclusion
We hope this article helps you to survive unscathed at a music festival. Festivals can be a great opportunity to relax and have some fun with friends, but they can also be overwhelming.
If you're not prepared for the chaos, it's easy to get overwhelmed and end up feeling exhausted and stressed out.